Commercial Rooftop Solar Array in downtown Saskatoon
Watch Time lapse Video of Solar Installation  –  Click Graph to see Live Monitoring

Our Services and Products

Solar Power in Saskatchewan
20% Rebate for Solar Power
Invest in a grid-tied solar power system and receive a 20% Rebate on the equipment and installation costs. The rebate is available from SaskPower until November 30, 2018.
Receive Credit for extra power you produce
With SaskPower's net metering program you can feed back excess power for credit at the same rate that you are paying for electricity.
Generate Savings Every Month 
With a 25 year warranty, the purchase of a solar power system is like a monthly investment over a 25 year period.  As utility rates increase, your monthly investment remains the same, and the solar production generates savings every month.
Instead of paying the power company, invest in your own solar power system and see your savings grow.
Grid-tied Solar Power Product Information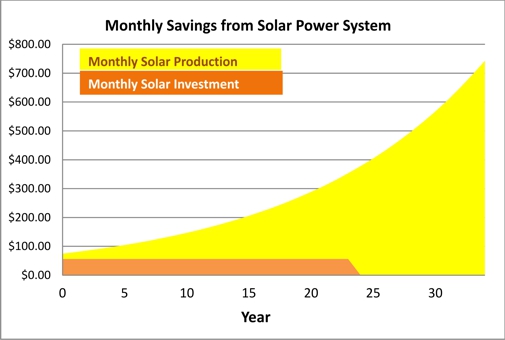 (Visited 22,500 times, 21 visits today)