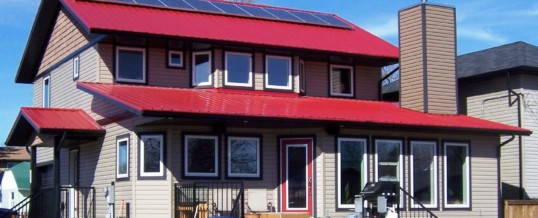 The Gardenview solar home is an example of  a passive solar home that fits on a city lot.  It was designed by Suncatcher Solar and built in partnership with Jaylin Homes in Saskatoon, Saskatchewan.
It features energy efficient building construction, radiant in floor heating and a solar power system.
Passive Solar Design
The south side of the completed home, shown here, faces ...
Continue Reading →
Share