Reduce your Energy Usage
Let's face it, electricity costs are generally going to rise in the future. It's easy to see how much you use over a period of time because that number appears on your electricity bill in kWh.
But do you know what the big users of electricity are in your home or business? Probably not with any certainty. Well, now you can find out with the addition of a small piece of hardware to your breaker panel and by downloading an App.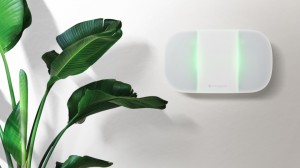 Suncatcher Solar offers Smappee Energy Monitors which will gather information on the usages of your major loads and appliances and display how much energy each one is using. Once you know your energy use behaviour, you can decide where you want to start saving energy (and money).
What does Smappee stand for?  SMart APP for Energy Efficiency.  See your energy use on your smart phone and use Smappee's Smart plugs to control appliances directly from your phone.

Energy monitor   C$299.00
Save up to 30% on your energy bill
Track down the energy guzzlers and reduce your always-on power consumption
Control your appliances remotely via the app
Without any subscription fees
Hesitating? No need to: you have 30 days to change your mind and get a refund!
Did you know …
…Smappee is completely independent from your energy supplier?

What's in the Box
1 Smappee monitor
2 current clamps
1 power cord 110V
1 Comfort Plug™ to control appliances remotely (wireless 433 MHz)
A quick install guide
Product Description
The Smappee energy monitor gives you real-time data on the electricity use and cost in your home. By measuring the power and voltage up to thousands of times a second, it always knows exactly how much energy you're using.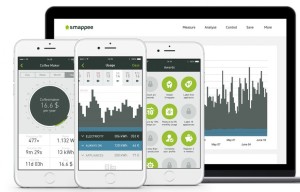 You'll get a complete picture of all readings in the free Smappee app on your smartphone, tablet or pc. The app shows you how much you consume and how much it costs you, in real-time and on a daily, weekly or monthly basis. It also shows you how much your always-on use accounts for, both in terms of kWh and pounds, euros or dollars.
By identifying the main appliances in your home, Smappee helps you to find out all about your energy behaviour. The itemized bill in the app splits up your total consumption by device. When you know exactly where your energy is going, you can start making smart choices.
You'll find out which appliances should be replaced by a more energy-efficient version. If your always-on use seems to be driving your energy bill through the ceiling, you can tackle that by turning off appliances that are in standby mode all the time. The best thing about it? Smappee can do all of this with one single monitor!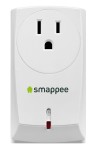 Smappee also turns your house into a Smart Home. Using your free Comfort Plug™ you can switch appliances on and off remotely. Explore the home automation possibilities via IFTTT and Stringify receipes. With Smappee you can control and care for your home, no matter where you are.
And the list of advantages doesn't dry up here. The free Smappee app sends messages, warnings and tips and tricks for a more efficient energy use. Smappee does the hard work, so you don't have to. All you have to do is enjoy a smarter home, and lower costs.   Find Out More 
Suncatcher Solar stocks the Smappee energy monitor in Saskatoon.

 

 You can pick one up in Saskatoon or we can mail it to you. Taxes and postage additional, if applicable.