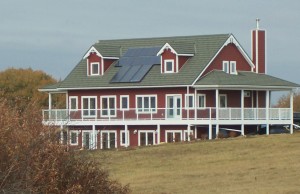 Use the natural heat and light of the sun to bring life and energy into your home. Live in a house that is sunny and open, warm in the winter and cool in the summer. Choose a design that is creative, practical and beautiful.
The concept, called passive solar design, is the most cost effective way to provide a substantial portion of your heating requirements. Intelligent decisions in the building design make effective use of the sunshine entering the home.
Houses are oriented with a south-facing wall of windows that maximize solar gain during the winter and have suitable overhangs to reduce unwanted solar gain in the summer. If the south window area is large in proportion to the floor area of the house, a thermal mass such as a concrete floor or stone wall can be used to absorb some of the heat during the day and radiate the heat at night.
Put the sun to work for you. Choose a passive solar home design from our selection of ready to build and concept plans or talk to us about a custom design to meet your own needs and tastes. Bring us your ideas for your dream home and we will work with you to design your home to use the energy from the sun. Integrate solar electricity and solar hot water and heating for a truly solar home.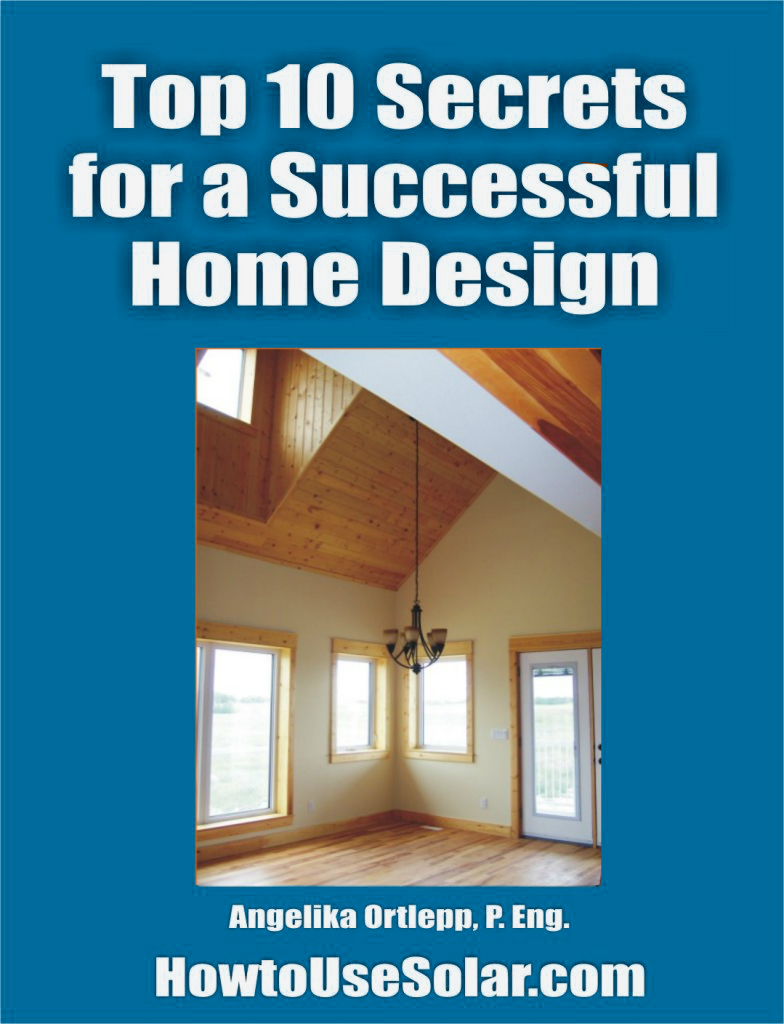 What is the secret to a successful home design?
Did you know that . . .
you can use the natural heat from the sun to help warm your home and save as much as 70% on heating costs, without adding to your constructions costs?

you can keep your house cool in the summer without air conditioning?
you can store heat from the sun to help warm the house overnight?
the right design will use natural light for most of your home so that you need very little artificial light?