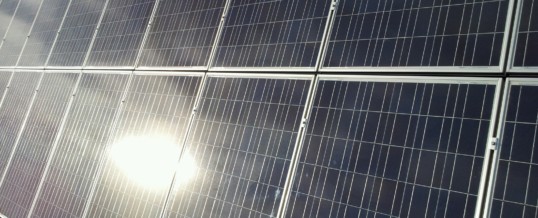 Everyone who has talked to us at Suncatcher Solar about solar panels invariably asks about hail. It's an understandable question. Canada, especially around Saskatoon, and the rest of Saskatchewan can't go a year without hail of some sort. These panels are supposed to last a long time, and the majority of the front face is glass. Glass that is going to be outside, with no cover or protection above it. Hail can cause a lot of damage, it can ruin entire crops, total off vehicles, and destroy siding and shingles.
What makes solar panels any different? Well for one, solar panels are built to last. They use tempered glass instead of plastics or regular plate glass. Tempered glass is much more resistant to impacts than regular glass. It's able to with stand impacts at twice the speed that would break regular glass. If you know your physics (F=mv2), this translates into being four times as tough.

How tough are solar panels? Watch the video above of a solar panel taking a direct hit from a ball of ice the size of a billiard ball at 120 kph.
Hail isn't as perfectly spherical or solid as what is shown in the video. It's loosely held together, has many weak points and a lot of air trapped inside. Also, panels are rarely mounted in such a way that they would take a direct perpendicular impact from hail. Hail impacts will generally be at an angle, sometimes as much as 45 degrees – that's more of a glancing blow than an impact. The one weakness of tempered glass is its edges. Impacts here can cause the entire sheet to shatter. This is why solar panels also have an aluminum frame. Aluminum keeps the weight down, provides corrosion free protection for the edges of the tempered glass and is a convenient mounting surface to secure the panels. Solar panels will last just as long if not longer than any other feature on the outside of your home.
Come hail, wind, rain or snow – solar panels do their job.
Share